AUTUMN SEASON IN KERALA: SEPTEMBER-OCTOBER-NOVEMBER
The month of September is moderately warm with less amount of rainfall. The Climate is moderate and pleasant. Days are bright and nights are cool. September is the last month of the South West monsoon, as it retreats from the sub-continent, sometimes with the accompaniment of convectional afternoon rains characterized by thunder and lightening. Tourist Season in Kerala starts from September.
Around October, after the winter equinoxes, the northern land mass of the Indian subcontinent begins to cool rapidly. With this, air pressure begins to build over northern India. The Indian Ocean and its surrounding atmosphere still hold its heat. This causes cold winds to sweep down from the Himalayas and Gangetic plain towards the vast expanse of the Indian Ocean, south of the Deccan peninsula. While travelling towards the Indian Ocean, the dry cold wind picks up some moisture from the Bay of Bengal and pours it over peninsular India and Sri Lanka. This is known as the Northeast Monsoon or Retreating Monsoon.
North East Monsoon hits Kerala during the months of October and November. These are called Thulavarsham - as it rains during the Malayalam month of Thulam. Days are warm and humid, but there is not much variation in night temperature.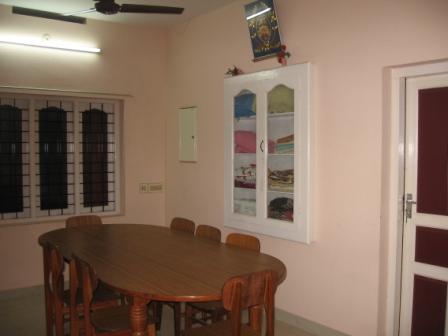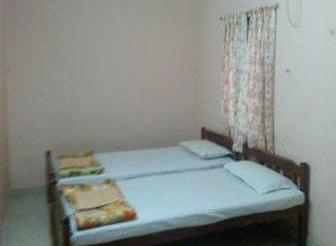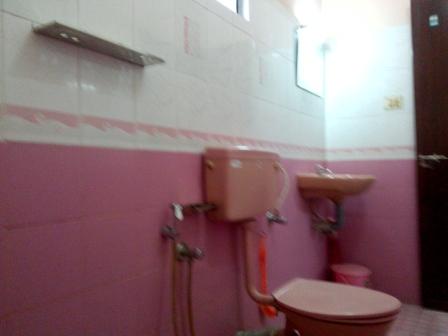 OUR HEALTHY & UNIQUE FOOD PREPARATIONS:
As the name suggests, a wide variety of vegetables, fruits and nuts are grown here organically, without using chemical fertilizers or pesticides. We are also purchasing certified organic products from other retail outlets which are nearby. In addition to this, all ingredients which are sourced from outside are detoxified and washed thoroughly before use.
Thus we are able to provide good quality food items at reasonable rates.
There is a large waste treatment plant to produce Bio-gas; being used as fuel.
The slurry is used as organic manure for the trees and plants being grown here.
The cooking oil being used is refined sunflower oil.
Trans-fats and hydrogenated oils are not used and so also cooking oils are not reused.
We have two dining halls to serve food; on the first and second floors, where the guests stay: (Please see the picture above).
Given below are Breakfast foods and other items, which are served by us.
BREAKFAST: (8 A.M TO 10 A.M): (Rs 60/-per person).
1. Appam with Vegetable / Egg curry, plantain & Tea.
2. Rice/ Wheat/Ragi/Njavara rice Puttu with Bengal gram Curry, plantain &Tea.
3. Plain/ Njavara rice Idly with Sambar, Chutney, plantain & Tea.
4. Bread toast with Omelet, plantain & Tea.
5. Poori with Masala, plantain & Tea
BUDGET DINNER: (8-10 P.M): (For Guests who come for short stay, if ordered regularly & for Groups who book in advance: (Rs. 60/- person):
1. Veg Meals wth Rice (Sona Mussouri/ Ponni/ Surekha), Sambar/ Pulissery/ Buttermilk; vegetable thoran, pappad & pickle.
2. Kanji (Rice porridge with Organic Matta rice) with green gram thoran; moloshyam, pappad & picke.
3. Chappathis with Vegetable Stew/ Egg curry & tea.
MARIA FOOD PRODUCTS:
We can supply homely prepared breakfast & dinner @ moderate rates for those who stay here and order in advance. Quality of ingredients shall be maintained and the cooking shall be carried out according to the customers' specifications, based upon an agreed menu and the prices shall varry accordingly. Given beow are some items which are usually prepared here.
1. Chicken Biriyani with salad, pickle & papad, tea/ payasm.
2. Bread/ Appam/ Chappathi/ with Chicken/ Fish curry, tea/ payasm.
3. Boiled rice with fish curry, thoran, sambar/ pulissery/ butter milk, papad, pickle & payasm.