MONSOON SEASON IN KERALA: JUNE TO SEPTEMBER:
Monsoon is a tropical phenomenon. The Indian subcontinent, lying northwards of the equator up to the Himalayas and Hindukush lies primarily in the tropical zone of the Northern Hemisphere. It involves winds blowing from the south-west direction (known as South-West Monsoon) from the Indian Ocean onto the Indian landmass during the months of June through September. These are generally rain-bearing winds, blowing from sea to land, and bring rains to most parts of the subcontinent. They split into two branches, the Arabian Sea Branch and the Bay of Bengal Branch near the southernmost end of the Indian Peninsula. They are eagerly awaited in most parts of India for their agricultural and economic importance.
As nature recoups with the rains, it is rejuvenation time for humans too. According to Ayurveda, Monsoon is the best season for rejuvenation therapies. During the Monsoon season, the atmosphere remains dust-free and cool, opening the pores of the body to the maximum, making it most receptive to herbal oils and therapy.
Ayurvedic treatments are available for budget travellers and patients in the various clinics located nearby. Coupled with diet food and relaxation, they can give relief from various bodily ailments and lifestyle diseases and rid our system of toxic residues, which may have accumulated over a long time: (Please refer to the 'Testimonials' page.)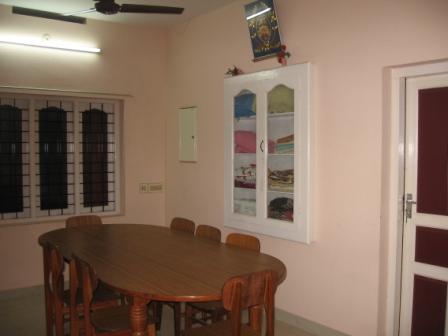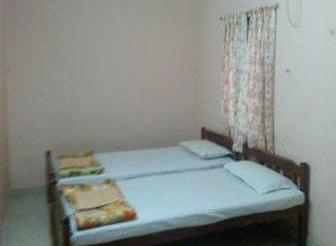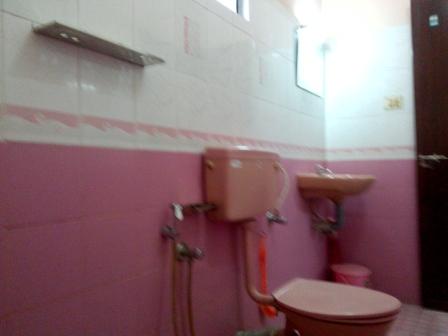 OUR HEALTHY FOOD PREPARATIONS IN VIEW OF THE RECENT COVID-19 OUTBREAK:
According to recent studies being conducted worldwide, on the methods of increasing bodily immunity towards corona and similar infections, the use of coconuts and its derivatives are widely recommended, since they contain lauric acid and polyphenol anti-oxidants. So we use virgin coconut oil and other derivatives like grated coconut and co9conut milk in our food preparations to increase the immunity of our guests and to safeguard their health.
In additions, a wide variety of vegetables, fruits and nuts are grown here organically, without using chemical fertilizers or pesticides. There is plenty of greenery all around, which enhances the quality of fresh air that we bteathe.
There is a large waste treatment plant to produce Bio-gas; being used as fuel.
The slurry is used as organic manure for the trees and plants being grown here.
The cooking oils being used is virgin coco9nut and refined sunflower oils.
Trans-fats and hydrogenated oils are not used and so also cooking oils are not reused.
We have a dining hall to serve food; on the first floor of the homestay, where the guests stay: A hall for conference and get together is available on the second floor. (Please see the picture above).
1. Appam with Vegetable / Egg / Bengal gram curry, plantain & Tea.
2. Rice/ Wheat Puttu with Bengal gram Curry, plantain &Tea.
3. Idly with Sambar, Chutney, plantain & Tea.
4. Bread toast with Omelet, plantain & Tea.
BUDGET DINNER: (8-10 P.M): (For Guests who come for short stay, if ordered regularly & for Groups who book in advance: (Rs. 70/- person):
1. Veg Meals wth Rice, Sambar/ Pulissery; vegetable thoran, pappad & pickle.
2. Chappathis with Egg/ Bengal gram curry & tea.
3. Vegetable/ Egg biriyani with salad, pickle & pappad.
MONSOON FOOD PREPARATIONS:
These are usually taken during night, since they require bodily rest for proper digestion and assimilation into the body. It is not a 'cure for all ailments, but a digestive tonic to streamline the multifunctional body system. Some sample preparations are given below; both vegetarian and non-vegetarian, but should not be taken together. For maximum effect they should be taken at varying intervals; between one to two days apart.
1. Herbal Rice Porridge (Njavara Kanji).
2. Sweet Rice Porridge (Njavara Payasam).
3. Boiled Rice with chicken/ mutton curry, laced with spices, herbs and ghee.