WINTER SEASON IN KERALA: DECEMBER-JANUARY:
Winter season in Kerala starts with the end of the northeast monsoons i.e. from the later part of November lasting till the middle of February. During this season temperature is comparatively low. but it does not vary much from other seasons. The days become short and the nights become long. The rays of the sun are not directly overhead. The air turns cooler in the plains and in the hilly regions the temperature dips to 10-15* Celsius. Winter season in Kerala witnesses the lowest amount of rainfall.
The climate is temperate and tourist season gets into full swing from November. It is advisable to carry light winter clothes during this month. It is a time to enjoy the Kerala Cuisine with the atmosphere remaining cool and dust free. It is also an ideal time to enjoy beaches, backwaters, waterfalls, wildlife and also for rock climbing and other adventure activities.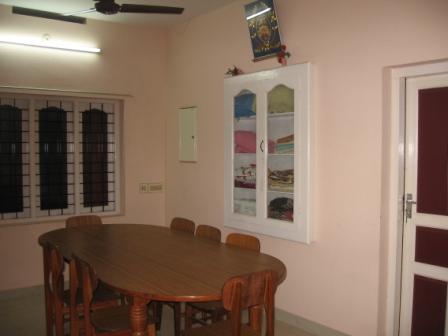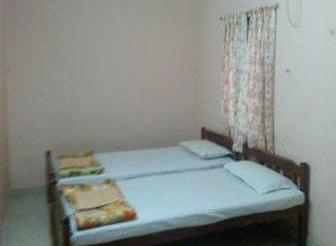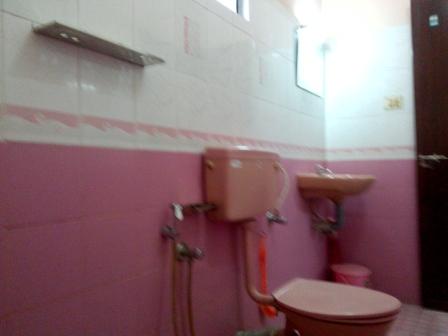 OUR HEALTHY & UNIQUE FOOD PREPARATIONS:
As the name suggests, a wide variety of vegetables, fruits and nuts are grown here organically, without using chemical fertilizers or pesticides. We are also purchasing certified organic products from other retail outlets which are nearby. In addition to this, all ingredients which are sourced from outside are detoxified and washed thoroughly before use.
Thus we are able to provide good quality food items at reasonable rates.
There is a large waste treatment plant to produce Bio-gas; being used as fuel.
The slurry is used as organic manure for the trees and plants being grown here.
The cooking oil being used is refined sunflower oil.
Trans-fats and hydrogenated oils are not used and so also cooking oils are not reused.
We have two dining halls to serve food; on the first and second floors, where the guests stay: (Please see the picture above).
In order to maintain quality, only vegetarian/ egg dishes prepared with organic/ pesticides-free ingredients shall be served in our homestay. Given below are Breakfast foods and other items, which are served by us.
BREAKFAST: (8 A.M TO 10 A.M): (Rs 60/-per person).
1. Appam with Vegetable / Egg curry, plantain & Tea.
2. Rice/ Wheat/Ragi/Njavara rice Puttu with Bengal gram Curry, plantain &Tea.
3. Plain/ Njavara rice Idly with Sambar, Chutney, plantain & Tea.
4. Bread toast with Omelet, plantain & Tea.
5. Poori with Masala, plantain & Tea.
6. Idiappam with vegetable/ egg curry & tea.
BUDGET DINNER: (8-10 P.M): For Groups who book in advance: (Rs. 60/- person)
1. Porottas with egg/ peas/ bengalgram curry & tea.
2. Chappathis with Peas/ Bengal gram/ Egg curry & tea.
3. Vegetable/ Egg Biriyani with salad, pickle & tea.
4. Appam with Vegetable/ Egg curry & tea.
5. Idiappam with Vegetable/ Egg curry & tea.
6. Rice with Sambar, rasam, thoran, vegetable curry, pickle & payasm.